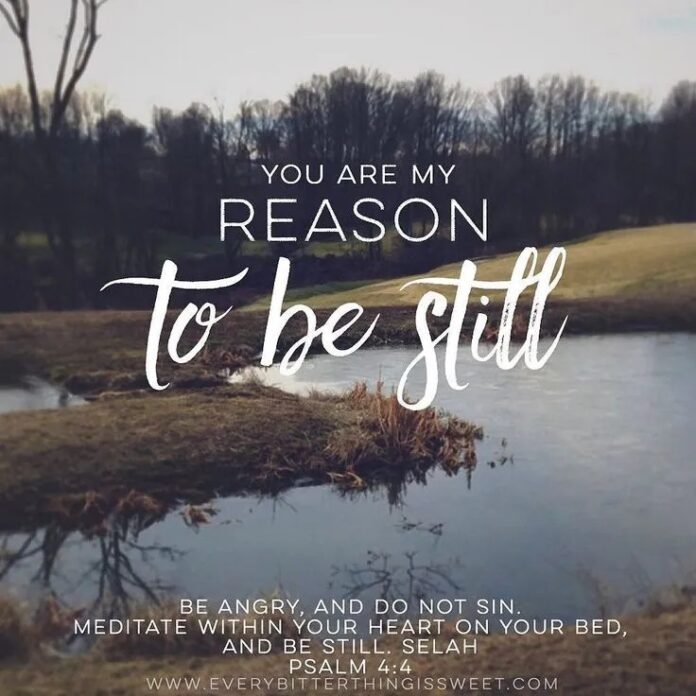 Oleh : AP
Psalm 4:2-5 How long will you people ruin my reputation? How long will you make groundless accusations? How long will you continue your lies? Interlude
You can be sure of this: The LORD set apart the godly for Himself. The LORD will answer when I call to Him.
Don't sin by letting anger control you. Think about it overnight and remain silent. Interlude
Offer sacrifices in the right spirit, and trust the LORD.
Perenungan
Kadang kita melakukan sesuatu hal oleh karena alasan orang lain.
Dan karena hal itu bisa membuat kita sakit hati dan berbuat dosa.
Sama seperti Kain yang membunuh Habel hanya karena alasan iri hati.
Penerapan
Pemazmur mengingatkan bahwa meskipun ada orang-orang yang berbuat curang atau jahat.
Harus ada respon benar dari orang percaya.
Karena Tuhan sudah menguduskan (memisahkan) orang percaya dan harus ada perbedaan antara orang dunia dan orang percaya.
Karena itu sewaktu kita marah jangan langsung membalas kejahatan tetapi berdiam diri di hadapan Tuhan dan menenangkan diri.
Sampaikan dalam doa dan pujian dan alami damai sejahtera.